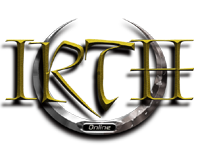 Founder and Lead Developer for Magic Hat Software LLC, creators of Irth Online.
Irth Online is a modern Massive Multiplayer Online Role Playing Game built from the ground up on the latest technologies. It creates a virtual reality environment rich in detail and interaction.
Please check out the screen shots section chronicling the early to late development of Irth.
The Irth Engine was built by Magic Hat Software for both Irth Online and licensing to 3rd parties.
Some of the technical specs for the engine are:
Server:
Client:
Tools:
External Libraries Used:
Comparable (mostly) Game Engines: